Welcome to ReptileBreeds.com, a comprehensive digital hub for all reptile enthusiasts and pet owners. Established in October 2020 by WebGeek Media, our aim is to provide a wealth of detailed, reliable, and accessible information about a wide variety of reptile breeds.
ReptileBreeds.com is committed to offering content that is as diverse as the scaly creatures we love. From turtles and snakes to iguanas and geckos, we aim to deliver thoroughly researched information that helps to educate our readers about the care, health, and understanding of these fascinating creatures.
Our mission is to promote responsible reptile ownership and provide a supportive online community for enthusiasts to share, learn, and grow their understanding about the diverse world of reptiles. We focus on equipping pet owners with knowledge, thus ensuring that every reptile has a safe, comfortable, and healthy home.
As part of WebGeek Media, we combine cutting-edge technology with a passion for reptiles to make information readily available to you. We believe in harnessing the power of the digital world to enhance and simplify the process of reptile care and ownership.
Our Writers
Alex Petrov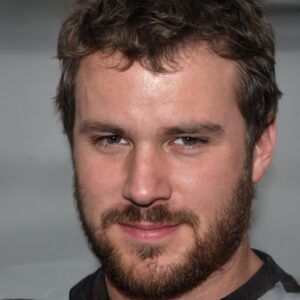 Meet Alex Petrov, a reptile enthusiast and editor at ReptileBreeds.com. A child of the 80s, Alex was raised alongside reptiles, fostering a profound love and respect for these extraordinary creatures from a young age. This passion ignited in his childhood, when he welcomed his first pet, a turtle, into his life. It was the first spark in a lifelong journey that would lead him to become an authority in the field of reptile care.
Boasting over 17 years of hands-on experience in the field, Alex possesses a deep understanding of animal care. His expertise is not only confined to the world of reptiles but also extends to man's best friend, dogs. However, his true passion lies in everything related to reptiles, from their biology and behaviors to their unique needs and habits.
A wordsmith at heart, Alex has a knack for distilling complex ideas into easily digestible knowledge. His writings provide unique insights, all of which are firmly grounded in his personal experiences and extensive knowledge about these fascinating creatures.
When you read Alex's posts, you are not only learning from a well-versed expert, but also engaging with the thoughts of a passionate individual who sees the world through the eyes of the animals he adores. His commitment to imparting wisdom about reptiles is testament to his enduring love for them. Rest assured, when it comes to reptiles, you're in knowledgeable and caring hands with Alex Petrov.
Alex, along with our diverse team of writers and researchers, is dedicated to bringing you up-to-date, comprehensive information about reptiles. With a perfect blend of expertise, dedication, and love for these wonderful creatures, our team is continuously working to meet your needs and exceed your expectations.
Join us on this exciting journey through the world of reptiles, as we strive to provide you with all the resources you need to keep your scaly friends happy and healthy.
Welcome to ReptileBreeds.com, where your reptile passion meets reliable information.